Get to know Susan
Susan Lewis is the internationally bestselling author of fifty books across the genres of family drama, thriller, suspense and crime. She is also the author of Just One More Day and One Day at a Time, the moving memoirs of her childhood in Bristol during the 1960s. Following periods of living in Los Angeles and the South of France, she currently lives in Gloucestershire with her husband, James, and her dog, Mimi.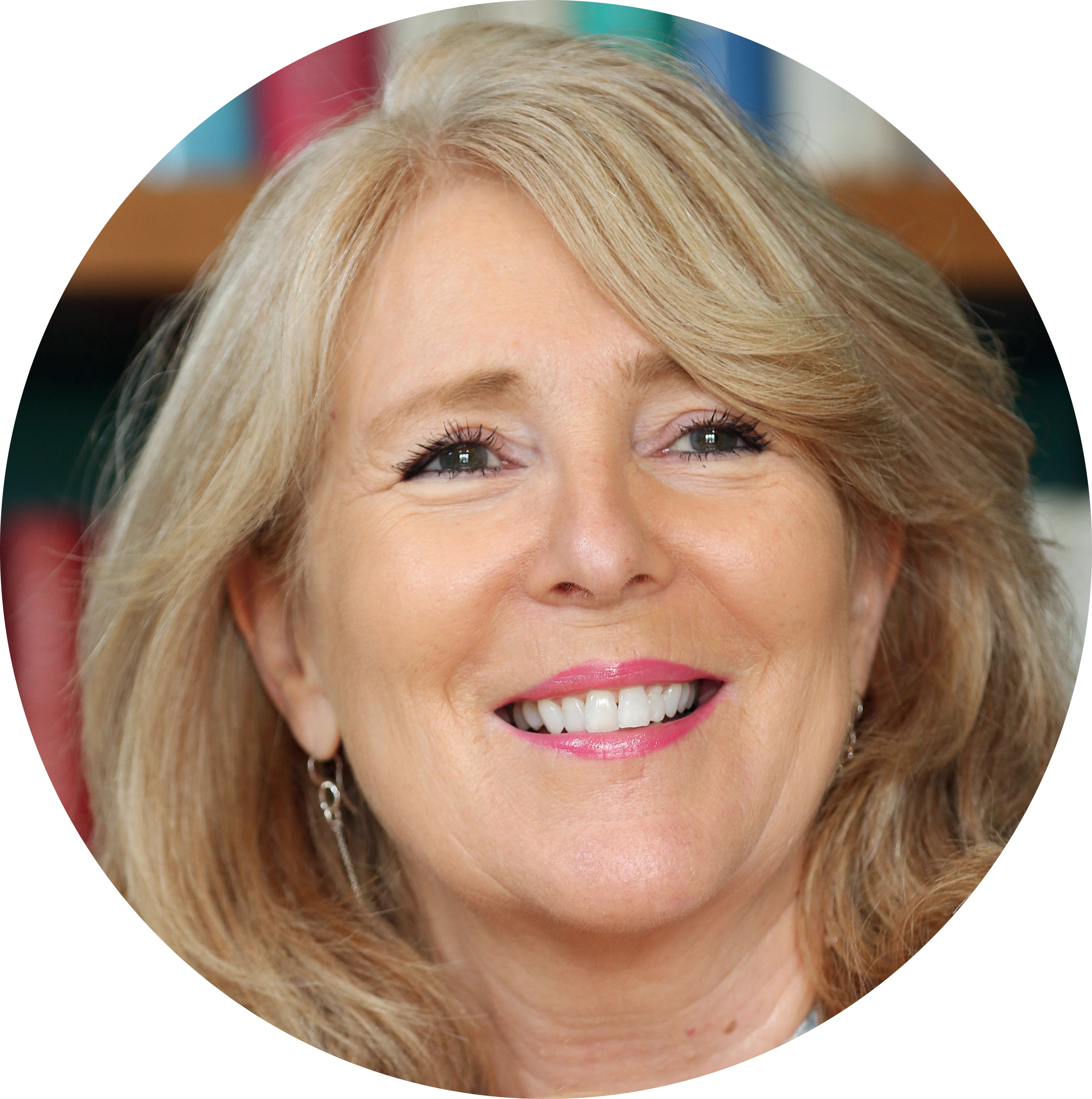 I was born in 1956, in Bristol.  My father was a Welsh miner, a poet, an engineer and a thinker.  My mother was one of 13 children who, at 20, persuaded my father to spend his bonus on an engagement ring instead of a motorbike.  We were a normal, happy, nuclear family, living in a spanking new council house on the outskirts of town – my mother's pride and joy.  But we were going to do better, my mother had made up her mind about that.  My father, an unabashed communist, was writing a book, I was signed up for ballet, elocution, piano and eventually a private boarding school, and my brother, (the real great love of my mother's life) was going to succeed at everything he set his mind to.

I was 9 and my brother 5 when my mother died of cancer.  She was 33, my father was 37, and he never married again.

I went to the boarding school, a rogue little pupil in amongst all the posh girls, with their plummy voices, rich parents and exotic tales of faraway places.  I yearned for my mother and father, but it was for the best, I was told.  My father couldn't bring me up on his own.  However, I believed he could, and because no one would listen to my pleas for freedom, I took it upon myself to get expelled.  It took a while, and I had rather a fabulous time achieving it, and by the time I was thirteen I was back in our little council house with my father and brother.

The teenage years are too painful to go into.

When I was 18 I got a job at HTV in Bristol, and at 22 I moved to London to work for Thames.  I began as a secretary in news and current affairs, then trained as a production assistant and moved on to light entertainment and drama.  It was a love of drama, combined with a fierce ambition, that got me knocking on the Controller's door to ask what steps to take to become a producer.  "Oh, go away and write something," came the reply.  So I did.

50 books later, my only regret is that none of them have yet made it to the screen.  I left TV eighteen years ago to do the "novelist thing" of buying a house with a swimming pool in the South of France.  Bliss!  For the first summer!  After that came a disastrous love affair with one of the FBI's most wanted, the plunge of the pound, and the dawning realization that life full-time in France was very, very different to a two week holiday frolicking around on millionaire's yachts on the sunny Riviera.  Sure it was glamorous, and the yachts – along with the interesting people – all came back in the summer, but the endless months in between were not far short of hell.

So, off to sunny California and Hollywood.  After equipping myself with a Mercedes estate for my beloved dogs Casanova and Floozie, a home in the hills complete with pool and perfect sunsets every night, I set about completing the obstacle course of cowboy agents, big-talking producers and wannabe directors.  Once I realised that Hollywood was NOT waiting for me, I put the struggle behind me and from thereon life in Tinsel Town became just plain thrilling.  From star-studded screenings and glitzy parties, to moonlit dinners on the beach and edgy nightclubs, it was the perfect town to be single.  George Clooney was my neighbour, Jennifer Anniston, Charlize Theron and Julianne Moore shopped in the same places, Nick Cage was a guest at my house, and Steve Martin was a regular on our dog walks.  Romances flourished and faded, some dreams came true and others were crushed.

After seven happy years of taking the best from Hollywood and avoiding the rest, I had to face up to the fact that I was losing touch with being English.  I needed a fix of my own country, so once again my dogs and I were on the move.  We returned to Wiltshire for two years where making the adjustment from Manolo Blahniks to Wellies, cocktails at sunset to nights in by the fire, and no more glittery invites to liven up the mail proved too crushing for a still young and lively spirit.

So, we returned to the South of France, not to the same village, but to an even prettier one than before, perched high above the Riviera with glorious views of the sea.  It was wonderful to be back amongst old friends, and to make so many new ones – the stress of living in a language that wasn't mine was still an issue, but seemed slightly easier to deal with second time around.  Alas Casanova and Floozie both died aged 13 and 15 during our first few years there, but Coco and Lulabelle, two adorable Cotons de Tulear, joined the family and became the new centre of my world. 

Everything changed again three months after my 50th birthday when, having given up hope of ever finding the right man, I met James my now husband, who lived and worked in Bristol.  For a couple of years we had a very romantic and enjoyable time of it flying back and forth to see one another at weekends, but at the end of 2010 I finally sold my house on the Riviera and we are now living on the edge of the Cotswolds in a delightful old barn.  Coco and Lulu left us after sixteen years, breaking our hearts, but we are now ruled by the naughty and impossibly sweet little Mimi, another Coton de Tulear.  James's sons, Michael and Luke, are regular visitors;  it's been quite exhilarating and educational having a young musician and dedicated sportsman in my life! 

Should you be interested to know a little more about my early life why not try Just One More Day, which is a memoir about me and my mother.  The follow up book One Day at a Time continues the story with my father.

Want to get in touch? Email me here.